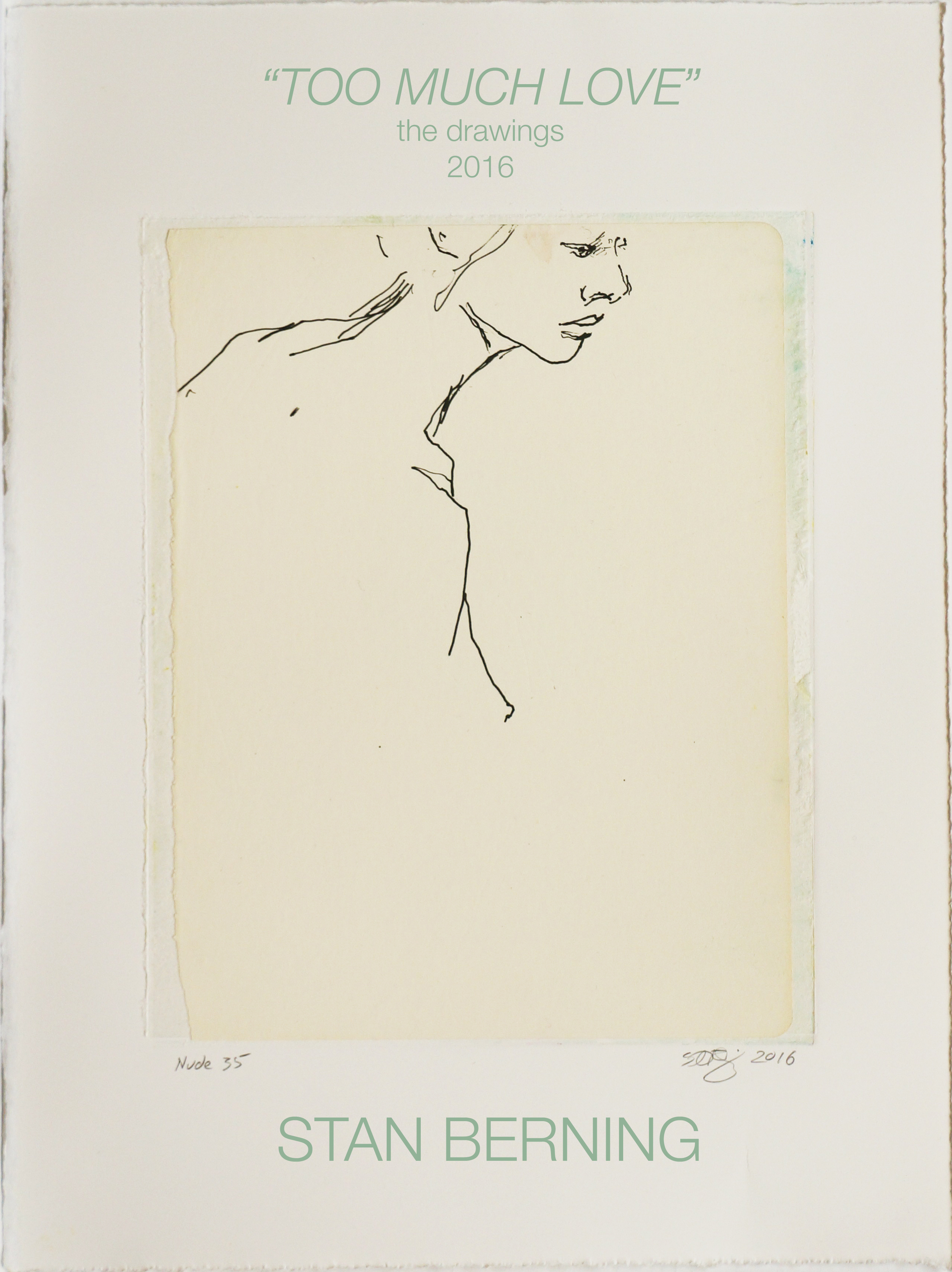 From an early age I was fascinated by the erotic drawings of Jules Pascin.  Later, as my watercolor work matured and I discovered the oil paint, the elegance and graceful brevity to be found in the etchings of Henri Matisse became more interesting.  These are the half forgotten sources of the drawings I have been executing over the last ten years.
I have been using these ink on moleskin paper drawings as source material for my abstract watercolors and oil paintings.  Using them for purposes of abstraction has lent them an unusual perspective as I go in search of volumes of space.
These 12 drawings, while representative of a larger body of work, have become, for me, through years of use and subsequent familiarity, essential – elemental – iconic images.
In presenting these works in this manner (works which, up till now, have been simply reference material for the execution of complex paintings) I will admit, I am probably bestowing upon them too much love.
All images are 10″ x 7 1/2″ mounted on 15″ x 12″ Arches 88 paper.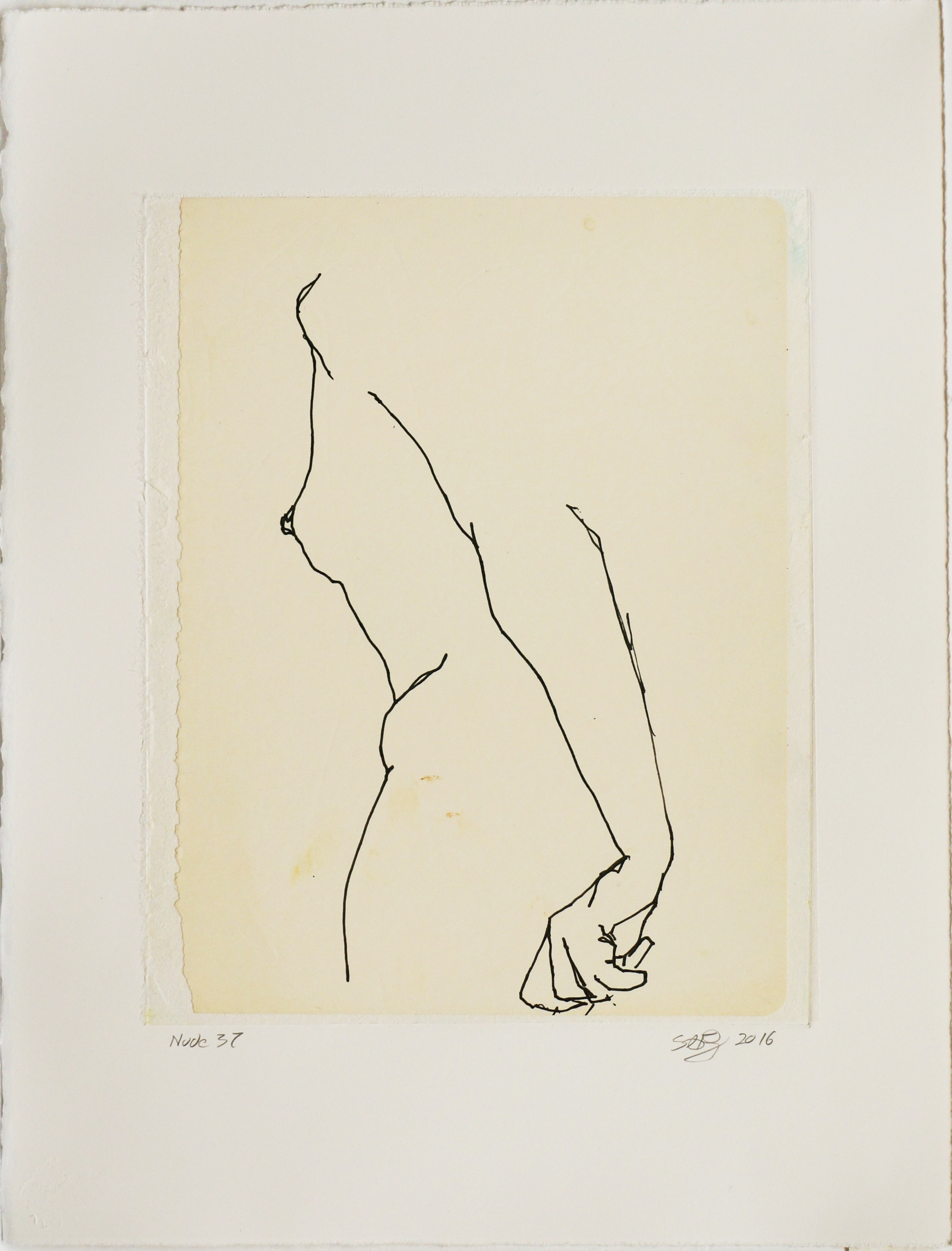 …..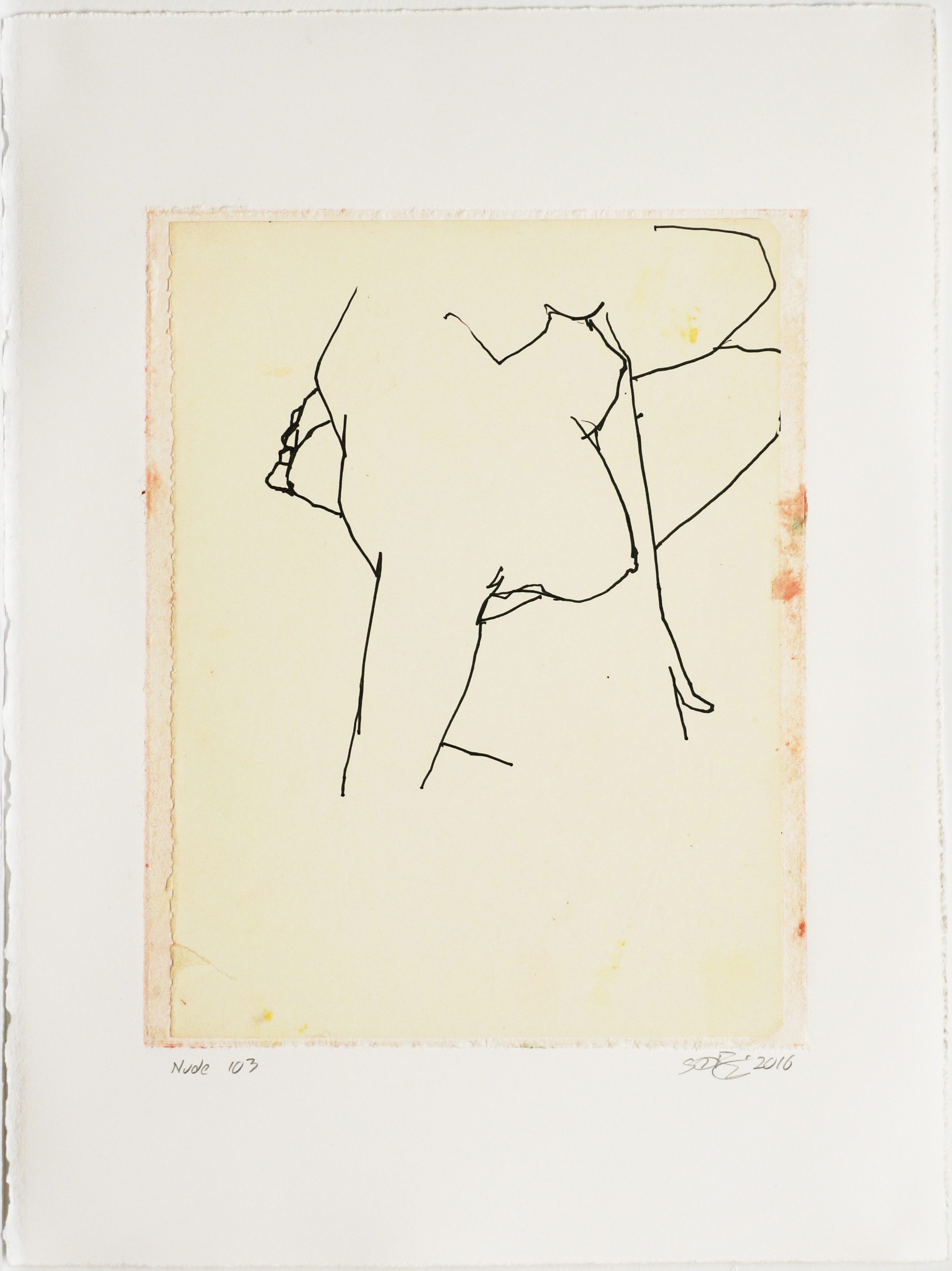 …..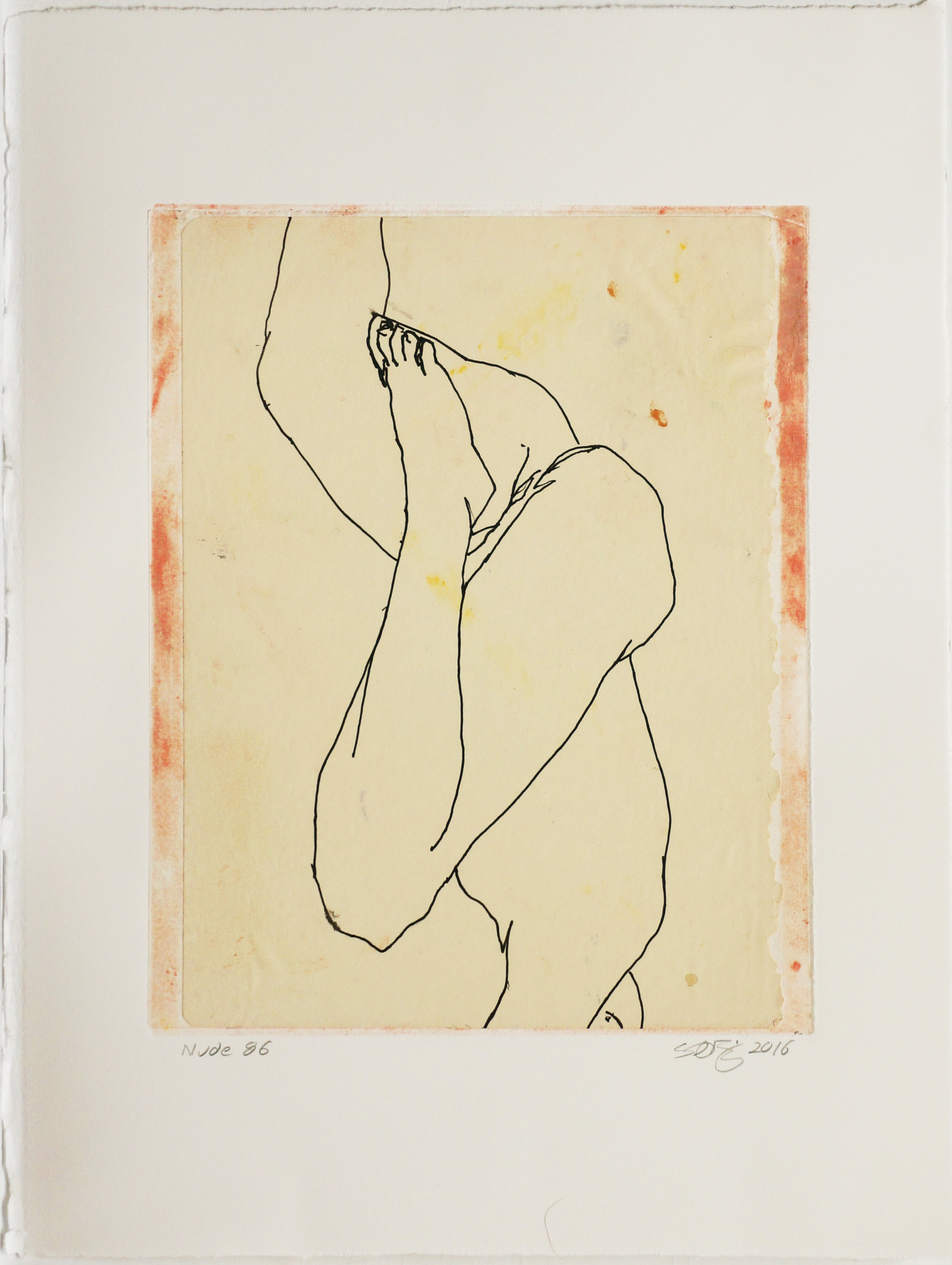 …..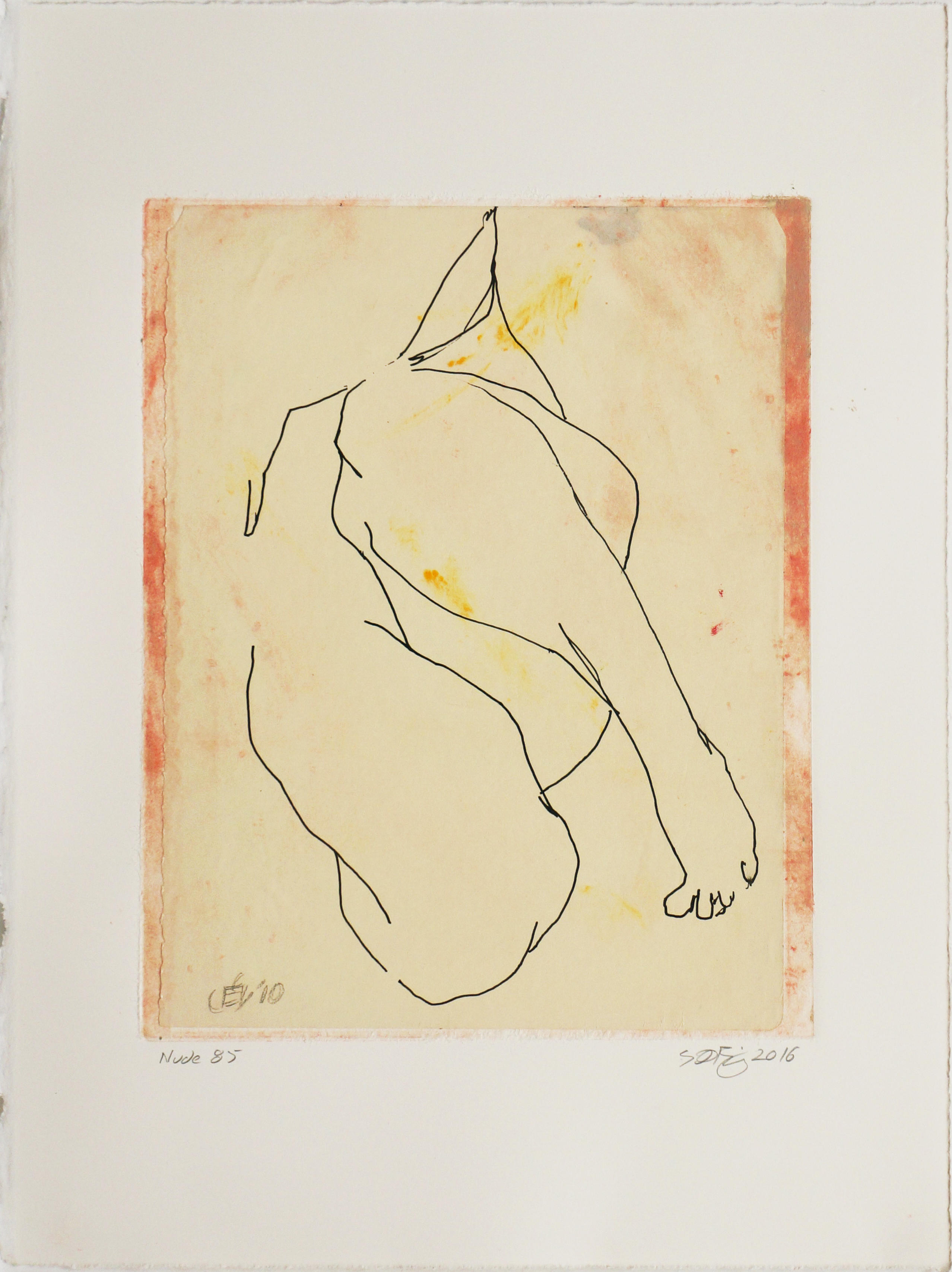 …..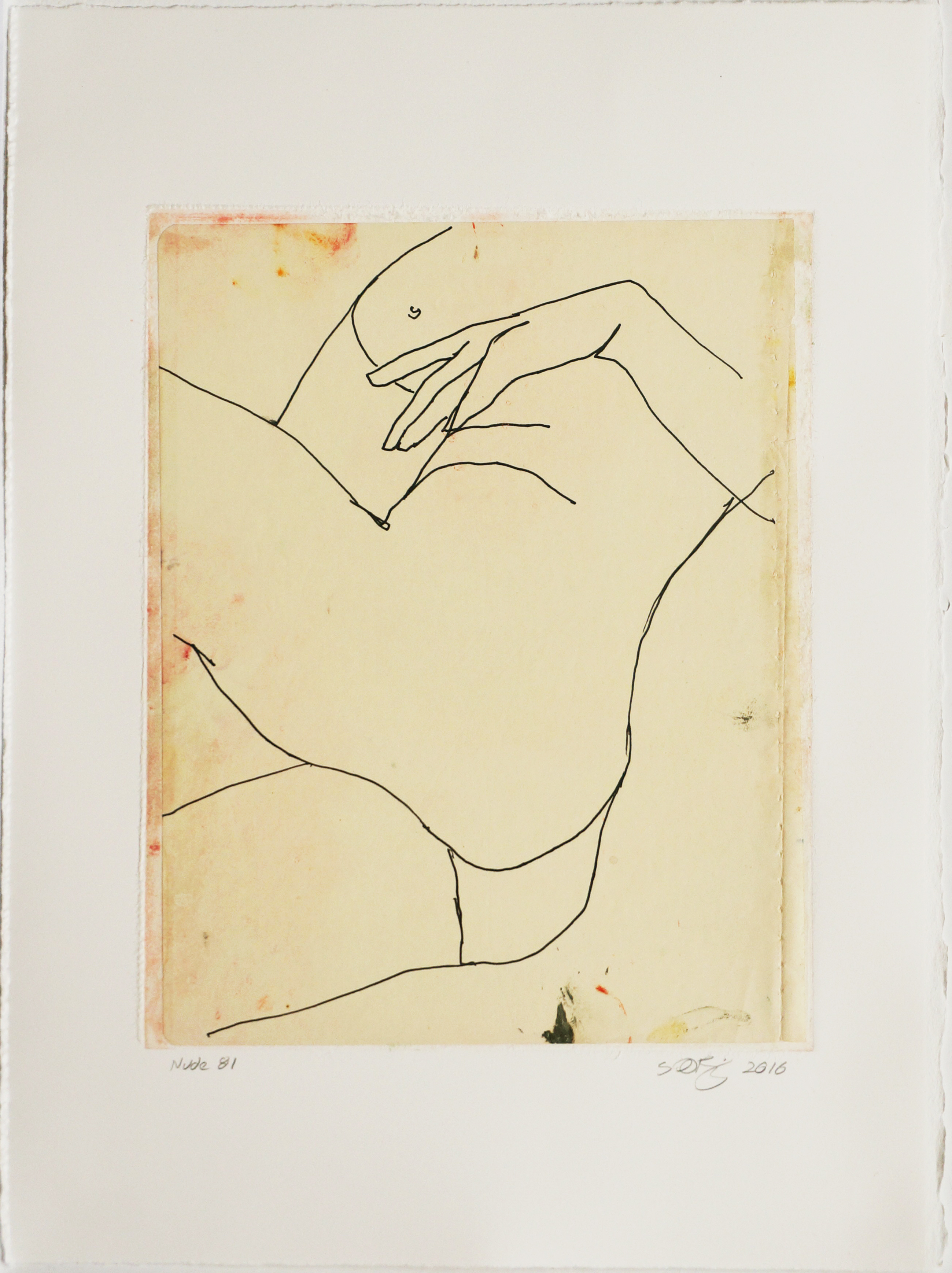 …..
…..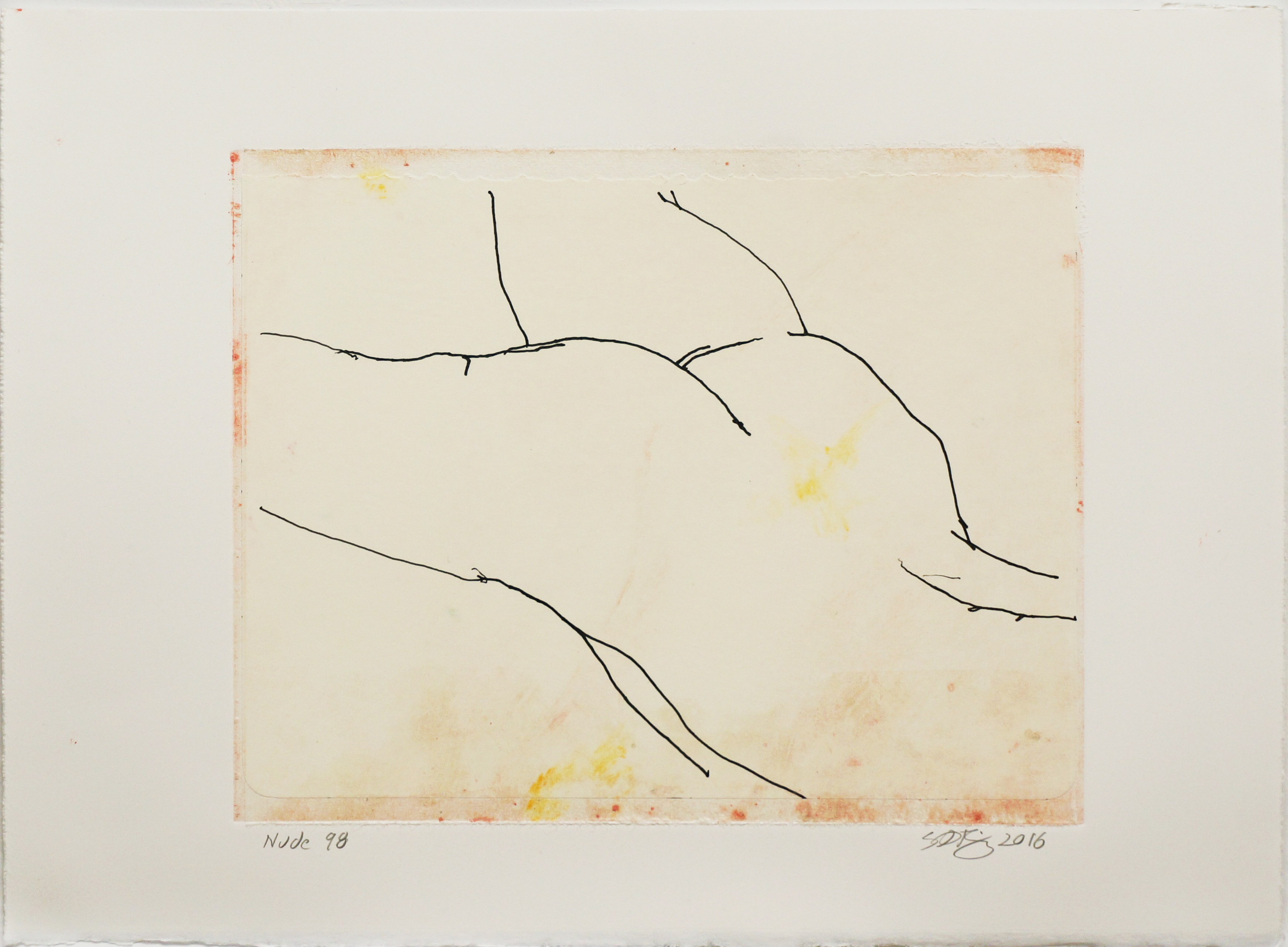 …..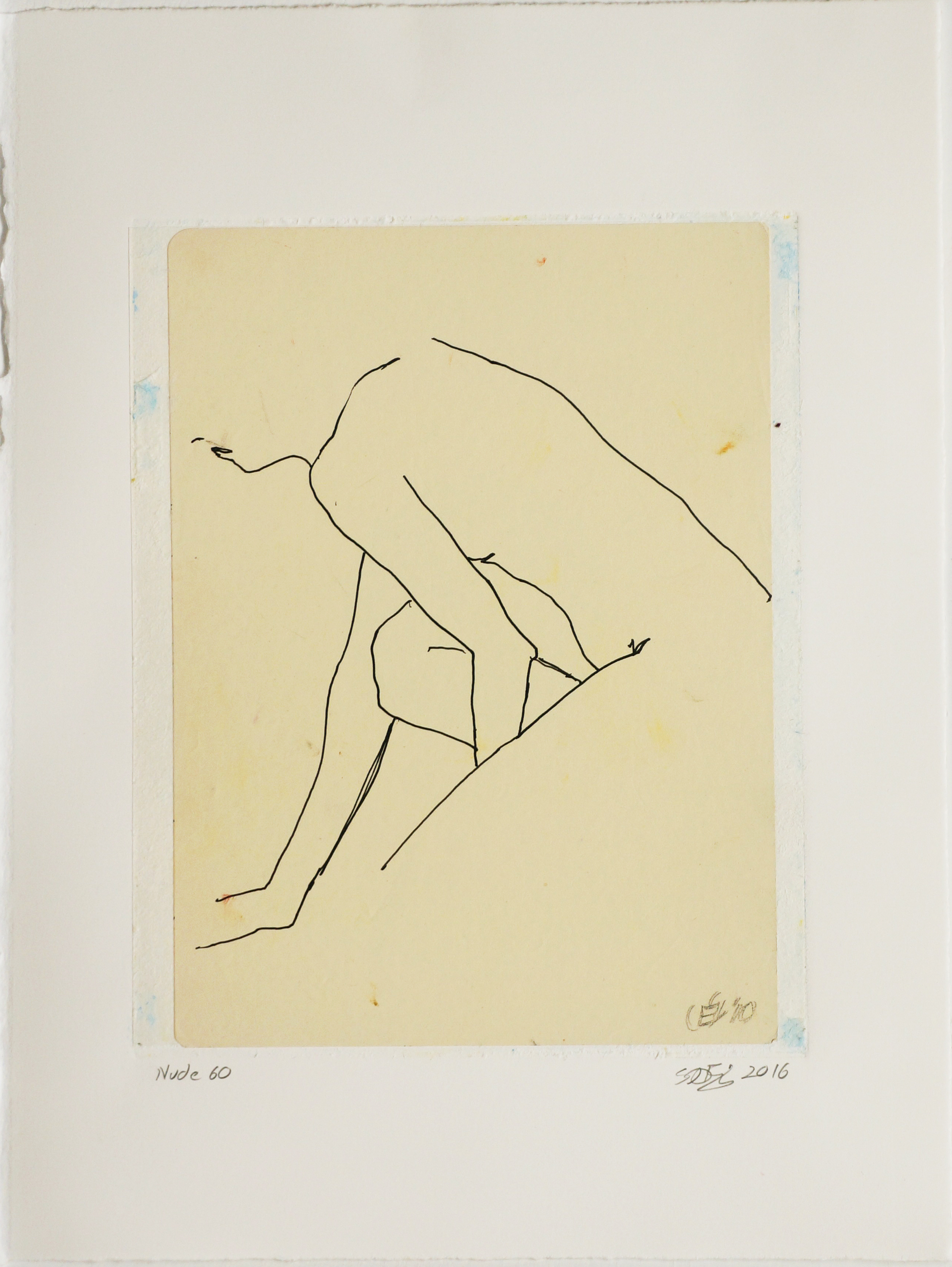 …..
…..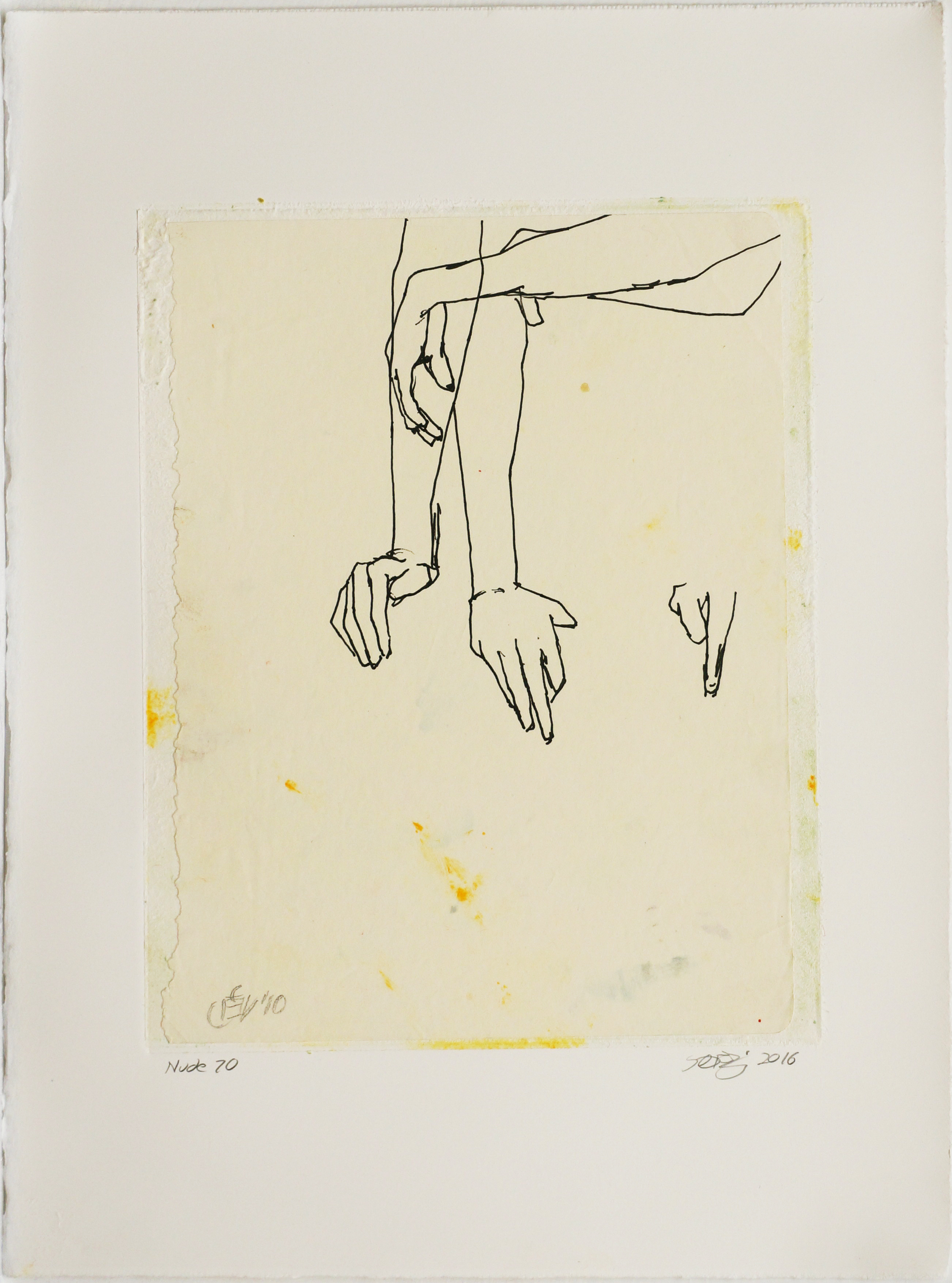 …..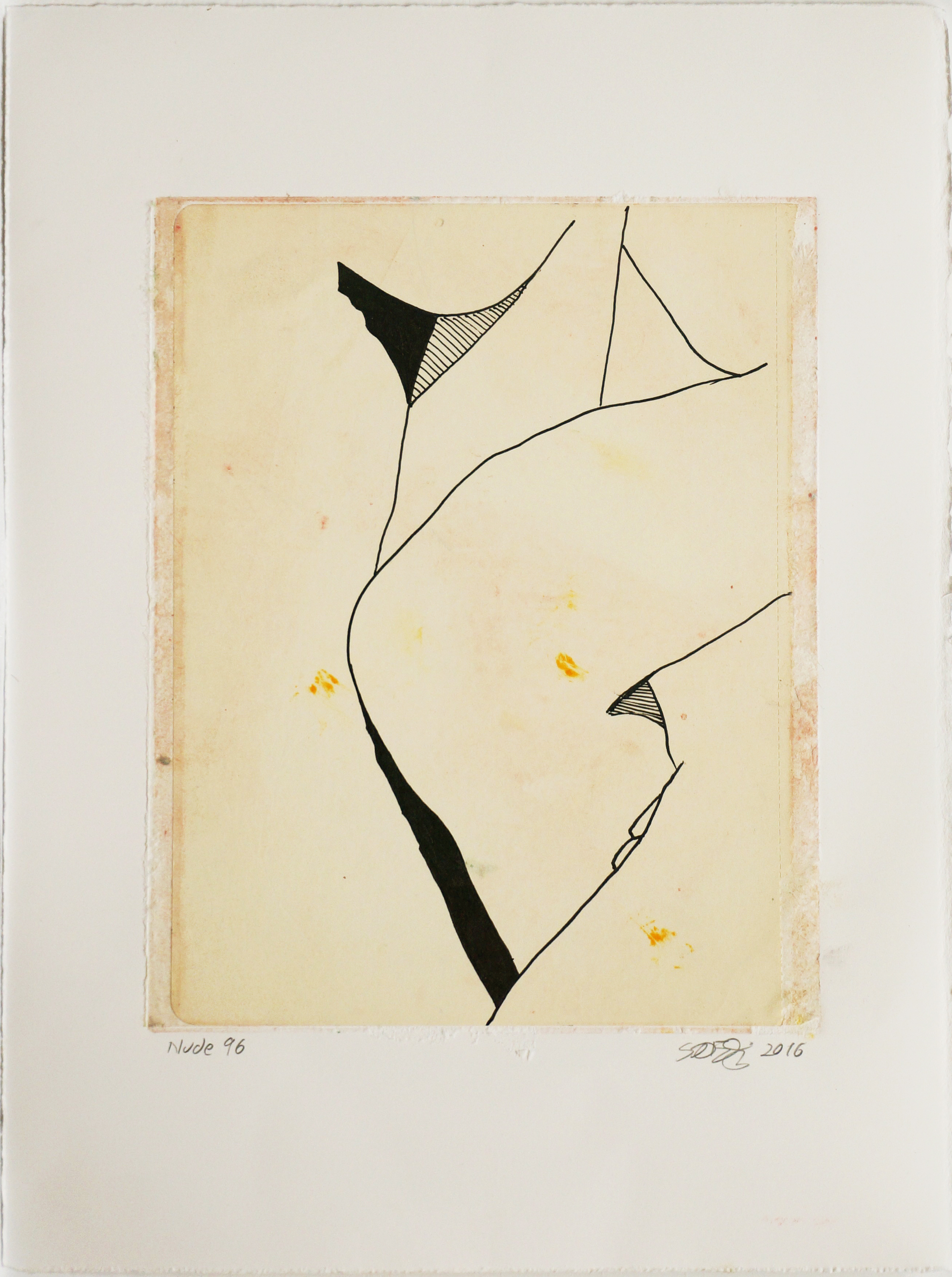 …..